Imagination Changes Everything
Imagination — Your Secret Superpower
Only one person in ten who sets goals for their life will actually make the changes necessary to achieve them. In this powerful, dynamic talk, you'll learn how you, your team and your organization can leverage your innate superpower — imagination — to increase your flexibility and resilience and achieve your goals with a 42% higher success rate.
While most of us believe we can "think" our way out of a problem, it's better to imagine your success first. Imaginative thinking about your future gives your brain an internal goal. It then maps the route to your success creating road signs, identifying pitfalls and alerting you to necessary rest stops until you've arrived at your goals.
Based on my Popular "Imagination Changes Everything" Tedx Talk
Don't think, imagine. In this compelling illustrated Imagination TEDx talk I share stories and imaginative thinking skills from some of the greatest creative thinkers and artists of our time. While many people believe that Creative Genius is something accessible to few, I make the case in this talk that imagination is the most powerful problem solving skill anyone can use. That skill will open the door to your own Creative Genius.
This talk will engage your audience in using their imagination in new ways:
Envisioning their future in a picture form
Changing their perception of daydreaming
Creating a "what if" mentality — open to expansive ideas and new perspectives
Imagination Changes Everything

Keynote Takeaways
Imagination Changes Everything is an interactive, dynamic talk where I clarify how the imagination works and your brain's ability to expand any idea to create blockbuster results. With real life examples of combining images with imaginative thinking, I share how I went from waitress to Broadway performer in one year, then crashed and burned to become a gardener. Using my imagination, I literally planted new ideas and recreated my career.
How participants will benefit:

Understand how memories in the brain are formed.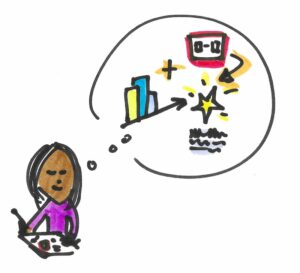 Learn the power of using inner and outer visuals to envision your future.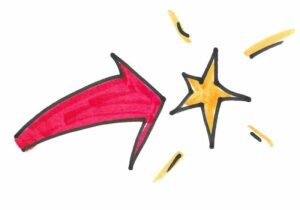 Watch and learn from others who turned literal trash into beauty.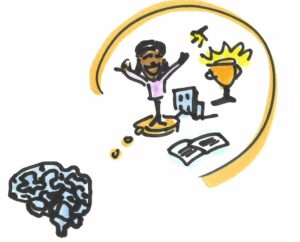 Learn imaginative techniques to fuel your success.
What is imaginative thinking
Imaginative thinking is using your imagination to daydream possible solutions. Imaginative thinking can be developed by asking a question and allowing yourself to respond without censoring your answers. The more you allow your imagination to freely think, the easier the process becomes and the more answers your imagination will give you.
The Difference Between Thinking and Imagination
Thinking is a cognitive process that is automated and constant. It includes judging, reasoning, concept formation, problem solving, and deliberation.
Imagination is consciously envisioning, forming new ideas, images or concepts of external objects not present to the senses. It can be used and applied to any situation to help you to solve any puzzle or expand any idea.
Your imaginative thinking skills are one of the most powerful tools you have to envision your future. In my Draw Your Future TEDx talk, I share research that shows when you draw a picture of your desired state, daydream that new reality with feeling, you will stay focused and motivated until you achieve your goals.
What my fantastic clients say
"What an amazing and inspiring experience. Being able to envision what I would like to have achieved when I look back on my next chapter was extremely powerful."
"I just viewed your video replay of the workshop for EPM. I LOVED IT, LOVED IT, LOVED IT. Your energy is contagious and so fun to watch. Many, many thanks for a fun workshop."
"The presentation was a mindblower! Casual, delightful, transformational! I've signed up for your very inspiring newsletter."
Every client is unique. We'll partner together to ensure your participant's experience exceeds their expectations. During the event, I'm highly responsive, interacting with the audience to keep their attention riveted while drawing a beautiful picture of our discussion. After the event, you can count on me to help provide you with key steps to keep both the experience and your picture alive!

I will work closely with your team to craft a powerful talk that will inspire and motivate


We will work together to brainstorm possible imagery to ignite your audience's drive


I will use my social network to promote your event, if desired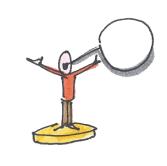 I will deliver an inspiring talk customized to your audience


I will illustrate LIVE on stage


I will interface with your attendees before and after the talk

I will interact with your attendees on social media and through email


Share promotional clips/images from your event


Recommend your event to future speakers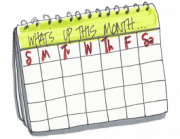 Book me for your next event
I am excited that you are interested in having me speak at your event!
My calendar always fills up fast, so please complete this form and the first thing I will do is put your date on hold if it's available. I, or a member of my team will then contact you to discuss your event in more detail.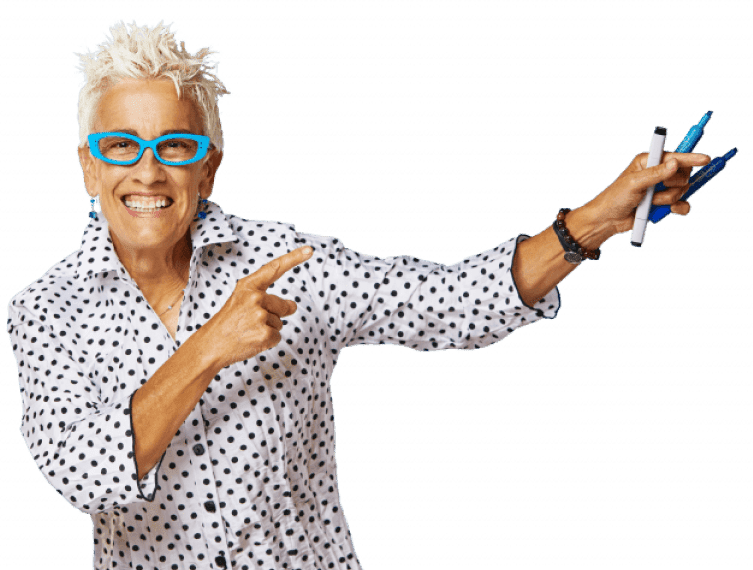 Get tips and insights delivered to your inbox
Sign up for the Up Your Creative Genius mailing list to receive actionable tips and activities that you can implement with your team NOW.
You'll be in good company! Join the good people at Nike, Starbucks, Intel and more and sign up FREE today.
How can imagination change my future?
Your imagination can change your future by helping you to envision a new one. Your imagination helps you step into the future you desire and dream about. Let yourself examine and expand upon what you already know and bring to the surface things you have not consciously thought about. When you use your imagination as a tool to future pull — meaning you mock up possible scenarios of your future — the prefrontal cortex of your brain will use your imagination to mix and match possibilities until you find the best way to achieve it.
10 benefits of imagination
There are many benefits to using your imagination, here are ten.
Better ideas
Expanded thinking
Multiple perspectives
Greater clarity
Empathy
Improved social interactions
Reduced stress
Enhanced problem solving
Faster goal achievement
Increased creativity
My talk on imaginative thinking will help your team and organization see the critical role imagination can play in achieving your business goals. Teams who actively take time to brainstorm with abandon work better together, appreciate each other's perspectives and achieve better outcomes. Imagination Changes Everything. Book me for an event and find out for yourselves how powerful your imagination really is.
My Other Popular Keynotes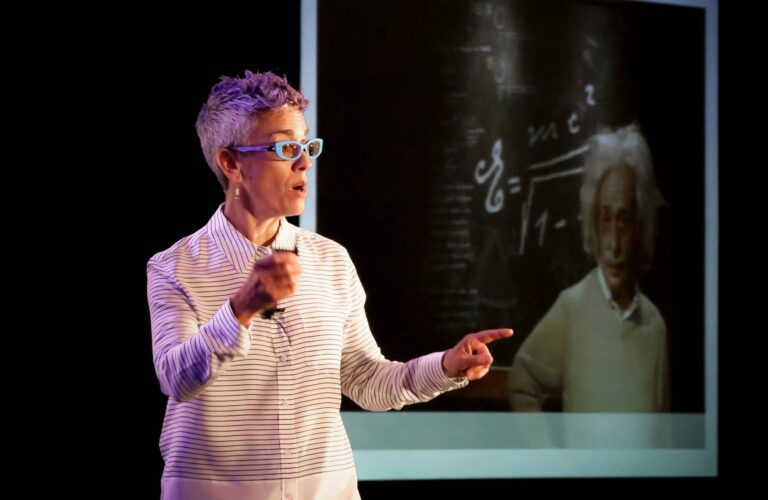 The Creative Genius Equation
Everyone has a dream, but many people find it difficult to stay focused long enough to achieve it! In this compelling illustrated talk I show your audience how they can achieve their dreams using three simple keys.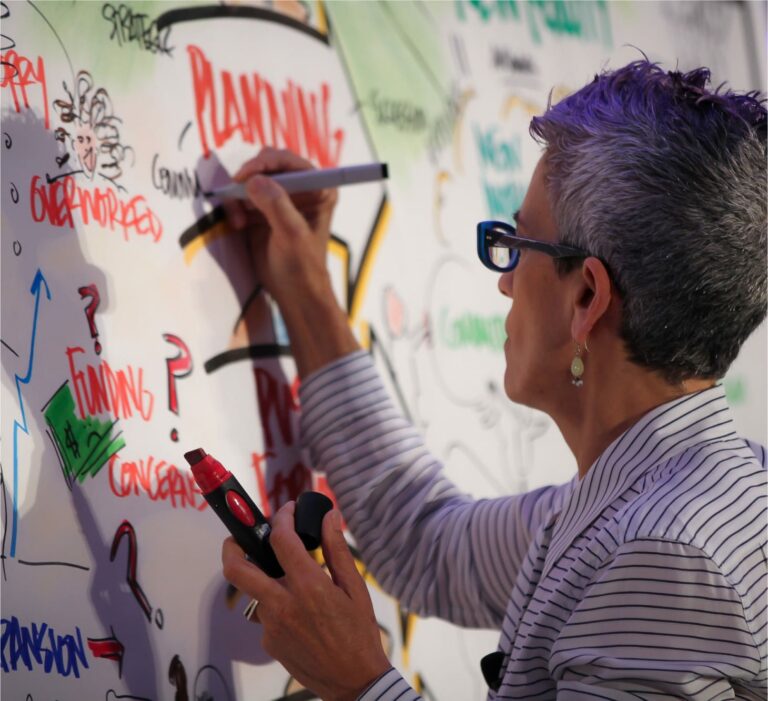 Using my signature process, "Draw Your Future" I'll show everyone how to leverage the latest neuroscience and drawing to train their brains to identify and stay focused to achieve key goals.
Keynote Speaker, Illustrator, and Change Agent

Patti Dobrowolski
An inspiring, highly interactive keynote speaker, I help your teams envision a positive future while capturing it into a clear and powerful roadmap to achieve your goals. As a seasoned change agent, I will guide your team to seek the best possible solutions, create alignment with your core values and help them discover their unique contribution to the end result.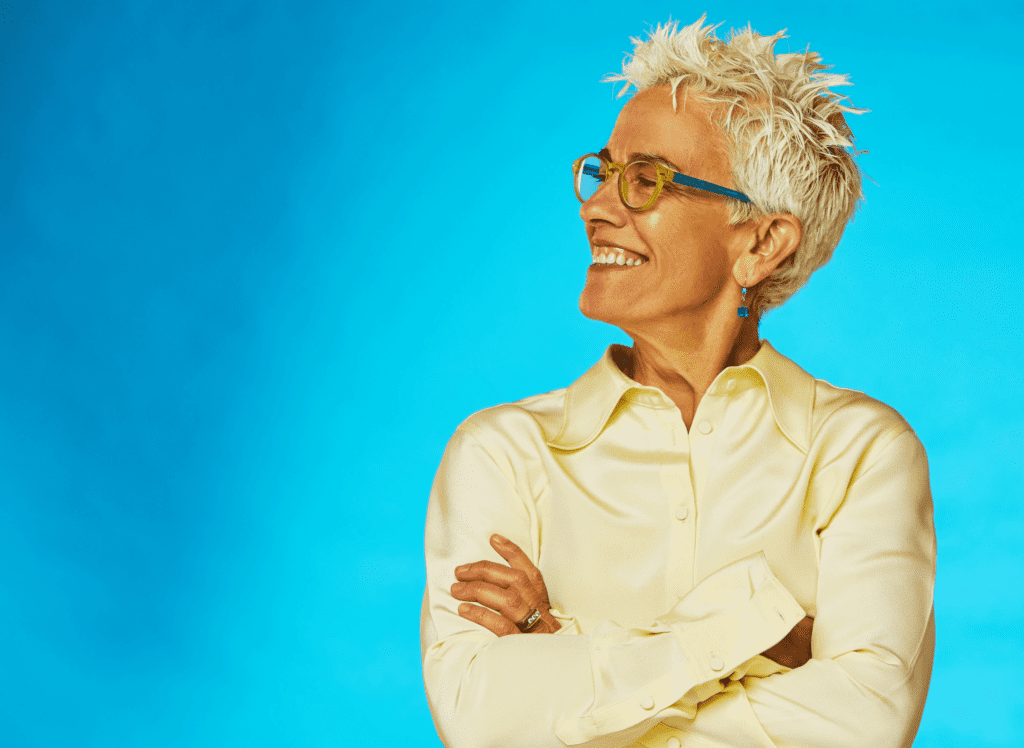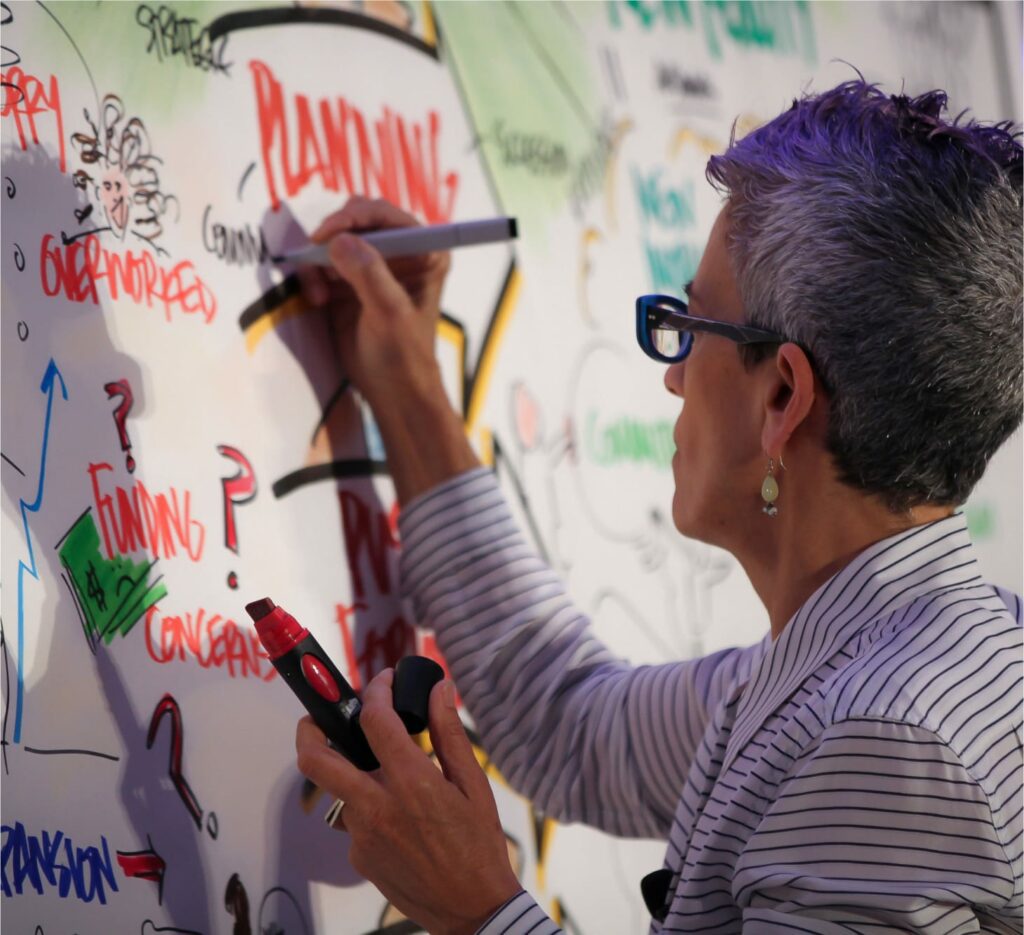 Visual Listening + Your Meeting =

Live Illustration
A live illustrator elevates any meeting or presentation by capturing the conversation using a unique skill of visual listening. With words and pictures, they create a graphic recording of the meeting content. This often beautiful illustration is a valuable asset that you can bring into your meetings so you know where you are, can track your progress and continue to use it to inspire your team.