The Creative Genius Equation
How to Tap Your Innate Brilliance for Extraordinary Results
Envisioning a successful future for your organization is exciting, but when the rubber hits the road, many companies fail to deliver the results necessary to build or sustain that dream. The Creative Genius Equation with its four essential keys help create breakthrough changes and fill in the pieces of that future. Compelling stories from my work with Fortune 100 clients and nonprofits around the world will inspire your team to step up their game-changing strategies.
Based on my Popular "Creative Genius YOU" Tedx Talk
Everyone has a dream, but many people find it difficult to start, persist and remain focused long enough to achieve what they desire. In this compelling illustrated talk I make a bet with the audience that they can achieve their dreams by three simple keys:
Drawing your future
Changing your mind
Going inside yourself to fuel your dream with Creative Genius insights and an open heart of love
Creative Genius YOU

Keynote Takeaways
Creative Genius YOU is a powerful, interactive illustrated talk in which I give your participants 3 keys to keep focused and motivated to achieve their goals and dreams. I'll lead them through a simple and fun Creative Genius drawing process and help them replace their limiting beliefs with powerful ones so they can step into the future they desire.
How participants will benefit:

Understand how memories in the brain can be roadblocks to success.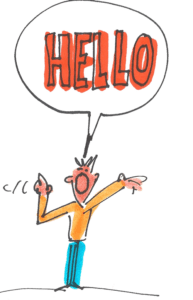 Learn to listen to their future self.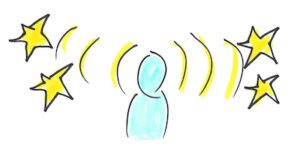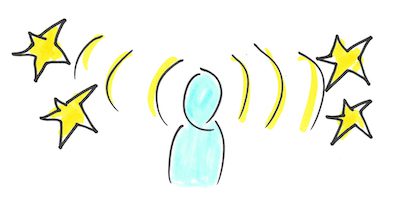 Envision and attach themselves to a positive future.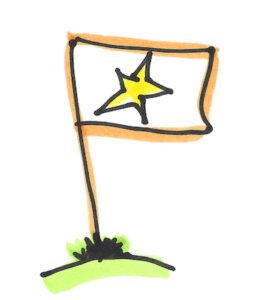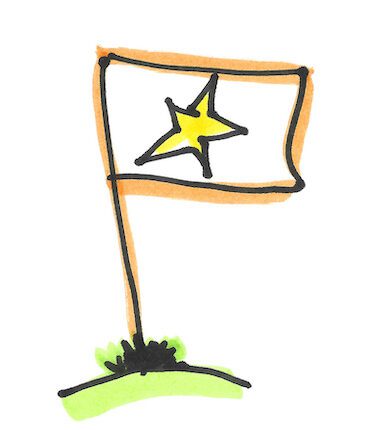 Replace limiting beliefs with those that support their progress.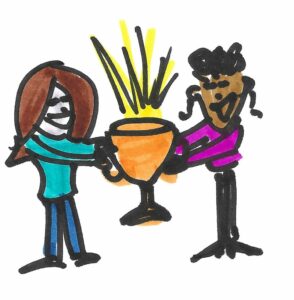 Tap into their imagination and Creative Genius to find success.
Unlock your Creative Genius
Creative Genius is a term that often gets assigned to a personality when in fact it is an innate part of each and every person. To unlock your Creative Genius you simply need to become aware of and develop the four elements that are an innate part of your problem-solving capabilities. I x I + D x D = Outcomes to the Infinite Power.
I

magination: Turn up the dial on your imagination by exercising it regularly

I

ntuition: Listen to your intuition and use it to help you make better decisions

D

esire: Determine what you truly desire to help you fuel your motivation

D

rive: Apply yourself using your built-in drive to succeed.
I

x

I

+

D

x

D

= Outcomes to the Infinite Power
When you learn to use the Creative Genius equation, you will see that you are wired to make change. Now is the time to unlock your Creative Genius!
What my fantastic clients say
"The presentation was a mindblower! Casual, delightful, transformational! I've signed up for your very inspiring newsletter."
"Our Vision 2025 hangs right where our team enters the building so everyone – employees and partners – know exactly what we are up to!"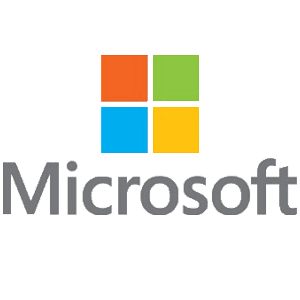 Bob Bejan, Corporate Vice President: Global Events, Production Studios and Community, Microsoft
"I just viewed your video replay of the workshop for EPM. I LOVED IT, LOVED IT, LOVED IT. Your energy is contagious and so fun to watch. Many, many thanks for a fun workshop."
Every client is unique. We'll partner together to ensure your participant's experience exceeds their expectations. During the event, I'm highly responsive, interacting with the audience to keep their attention riveted while drawing a beautiful picture of our discussion. After the event, you can count on me to help provide you with key steps to keep both the experience and your picture alive!

I will work closely with your team to craft a powerful talk that will inspire and motivate


We will work together to brainstorm possible imagery to ignite your audience's drive


I will use my social network to promote your event, if desired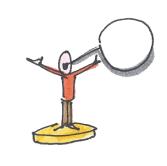 I will deliver an inspiring talk customized to your audience


I will illustrate LIVE on stage


I will interface with your attendees before and after the talk

I will interact with your attendees on social media and through email


Share promotional clips/images from your event


Recommend your event to future speakers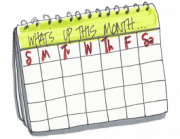 Book me for your next event
I am excited that you are interested in having me speak at your event!
My calendar always fills up fast, so please complete this form and the first thing I will do is put your date on hold if it's available. I, or a member of my team will then contact you to discuss your event in more detail.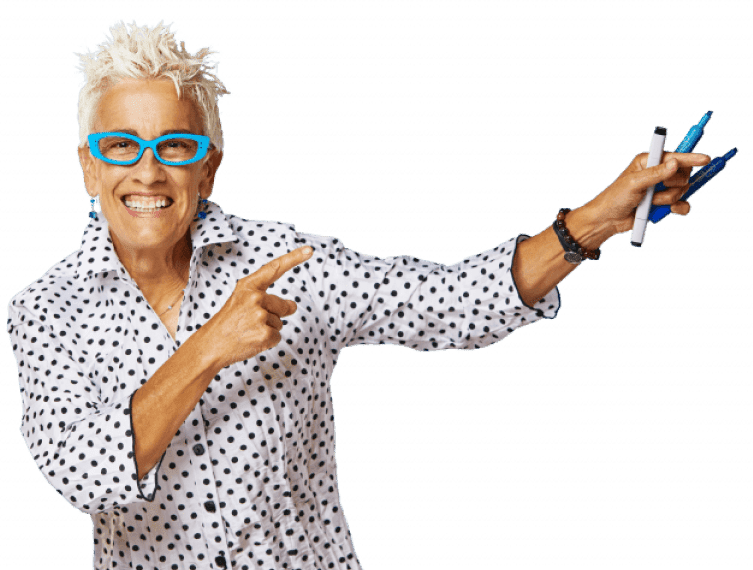 Get tips and insights delivered to your inbox
Sign up for the Up Your Creative Genius mailing list to receive actionable tips and activities that you can implement with your team NOW.
You'll be in good company! Join the good people at Nike, Starbucks, Intel and more and sign up FREE today.
What is a Creative Genius?
A Creative Genius is a person who knows how to tap into their creativity to solve problems, envisions the future and find innovative solutions. The components of the Creative Genius Equation (imagination, intuition, desire, drive) are each innate parts of your brain's problem solving processor. When you learn how to leverage each aspect, it will help you actively use your own built in toolbox for solving problems and creating success.
How Creative Geniuses Think
Anyone can become a Creative Genius. The secret is to tap into your flow state — that state where you are so immersed in your thinking or work that you lose all track of time. In a state of flow, you listen at a deeper level and explore an idea with abandon — often running a thought experiment using your imagination. Creative Geniuses give themselves the time and space to explore and build their ideas until they bring them to life.
What Makes You a Creative Genius?
What makes you a Creative Genius is being able to freely imagine a solution when you need it, trusting your idea when you get it and diving in with gleeful abandon until the problem is solved. Anyone can become the Creative Genius in the room when you listen deeply, foster an environment of collaboration and are willing to let the best ideas win.
How to Become a Creative Genius
To become a Creative Genius simply requires time, focus and attention. Foster your Creative Genius by:
Create a space (free from distractions) to daydream and explore an idea or challenge you're facing
Begin by posing a question about the topic
Capture any idea you get by drawing a picture or writing down what your imagination is showing you
Review what you've drawn or written for ideas or possible solutions
Iterate until you have a breakthrough in your thinking
Congratulations! You've now joined the ranks of Creative Geniuses everywhere!
Most of us believe a Creative Genius and their ideas are based on IQ when in fact many of the greatest ideas came from people like you and me applying hard work and iteration. Your Creative Genius is a combination of your ability to imagine possible solutions, then choose one you're passionate about and start working on it until you create better, even extraordinary results.
My Other Popular Keynotes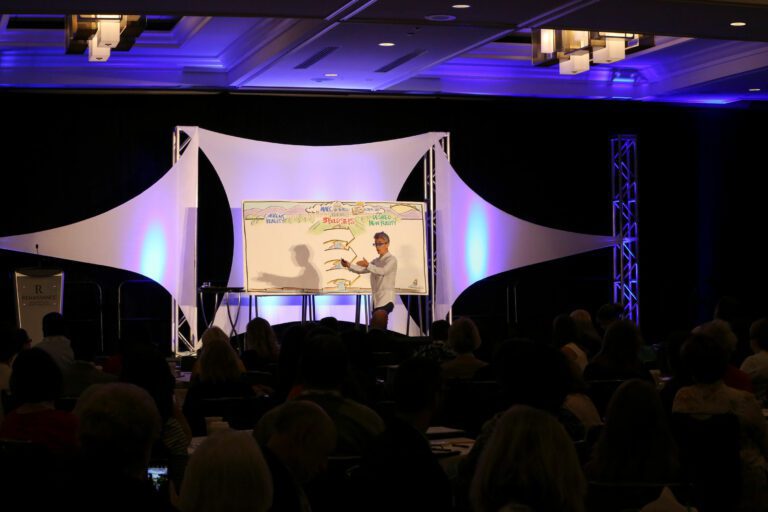 Imagination Changes Everything
Imagination is the innate ability each of us are born with, yet many people are unaware of its power. Your audience will gain tips and brain hacks to leverage their imagination to solve any problem, anytime.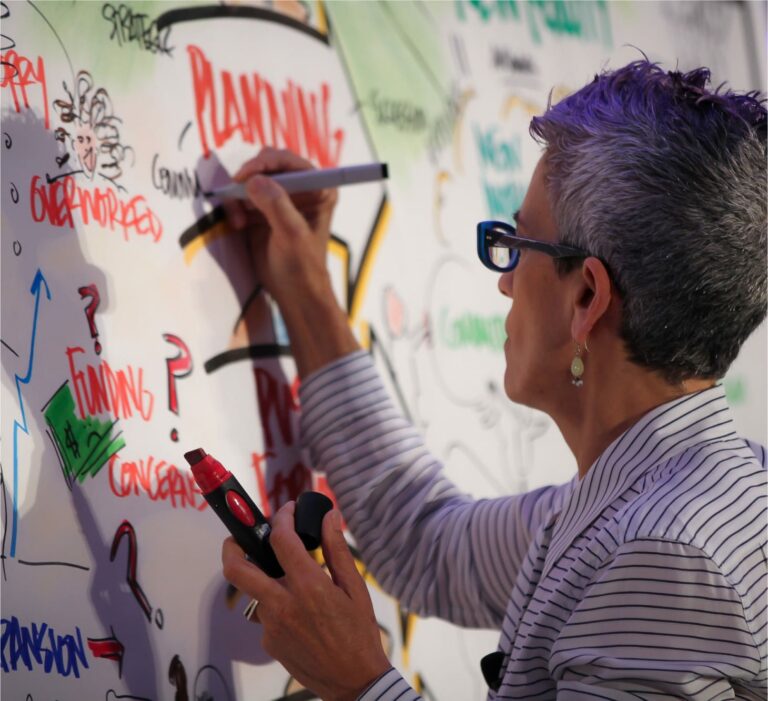 Using my signature process, "Draw Your Future" I'll show everyone how to leverage the latest neuroscience and drawing to train their brains to identify and stay focused to achieve key goals.
Keynote Speaker, Illustrator, and Change Agent

Patti Dobrowolski
An inspiring, highly interactive keynote speaker, I help your teams envision a positive future while capturing it into a clear and powerful roadmap to achieve your goals. As a seasoned change agent, I will guide your team to seek the best possible solutions, create alignment with your core values and help them discover their unique contribution to the end result.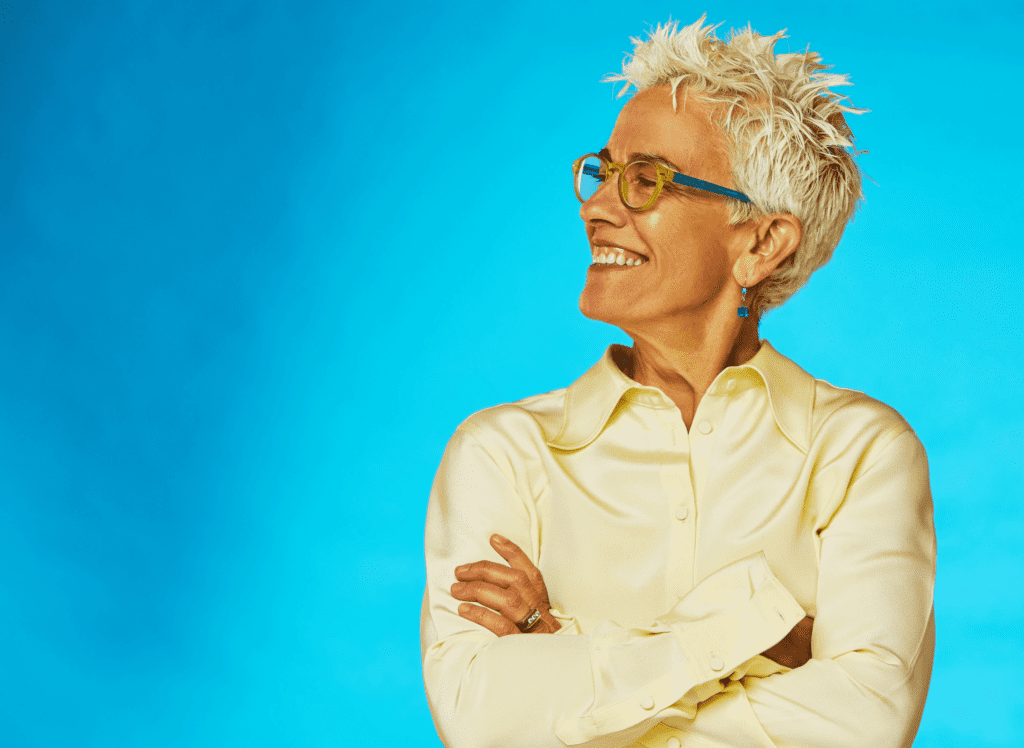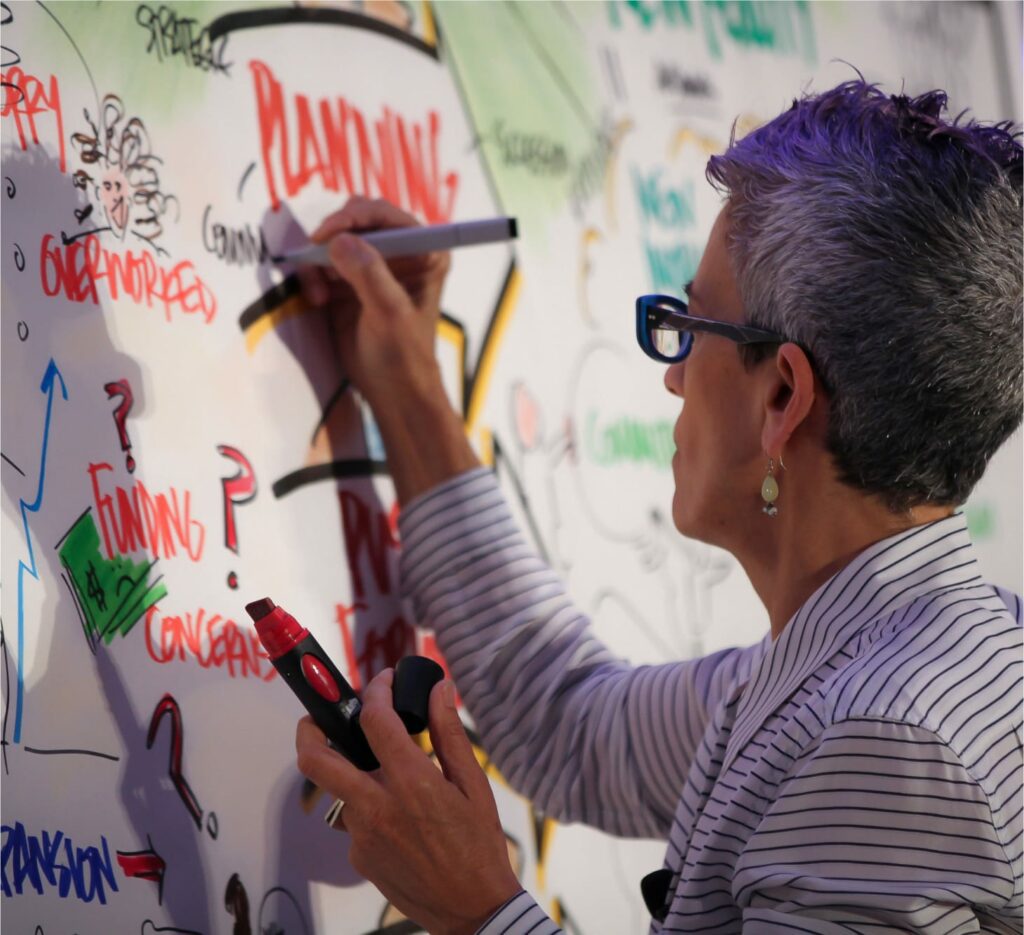 Visual Listening + Your Meeting =

Live Illustration
A live illustrator elevates any meeting or presentation by capturing the conversation using a unique skill of visual listening. With words and pictures, they create a graphic recording of the meeting content. This often beautiful illustration is a valuable asset that you can bring into your meetings so you know where you are, can track your progress and continue to use it to inspire your team.